Children's Yoga at the Lake – Tuesday's in November
November 3 @ 3:15 pm
-
November 24 @ 4:00 pm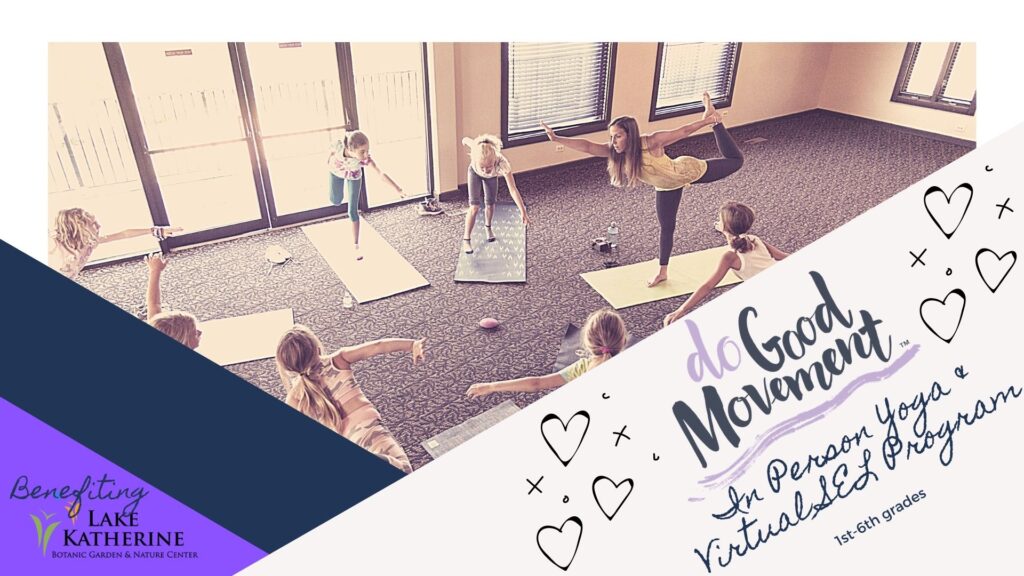 Ages: K-3rd Grade
Yoga for Children with The Do Good Movement's, Mrs. Schultz, is a great way to provide your child with the opportunity to connect with themselves during the years of true personal development and growth. Yoga for children will help your child develop breath work, physical postures and meditation skills to help release anxiety and provide them with the tools to be able to take a step back, notice the way they are feeling and take control to change it.
The Do Good Movement is more than just a physical practice. Our instructors work with students to teach the importance of taking yoga off of their mats in Kindness Karma Projects; organizing community service projects that students can participate in to give back to those in need.
Included with the in-person programming, The Do Good Movement will also be offering additional on-line virtual social-emotional learning resources as homeschooling curriculum Monday – Friday. Access will be emailed once registered.