Below is the breakout of my current class schedule where people can join me at any time as well as class descriptions.
Yoga and Kayak Saturday Summer Series at the Lake
Join 500hr Yoga Instructor & Founder of The Do Good Movement, Erin Stevenson, and Do Good Movement Instructor, Sarah Cook, for a morning of yoga and kayaking at Lake Katherine in Palos Heights, Ill.
We will start the morning with a 50-minute Vinyasa Style Yoga Class in the Anniversary Garden overlooking the beautiful Lake Katherine. Following the class, participants have the option to add on a 45-minute kayak or canoe tour of the Lake with access prior to opening to the general public.
Location: Lake Katherine Botanical Gardens, Palos Heights
Dates/Times: Saturday: 8am-9:45am
Cost: $15-$30 depending on participation type.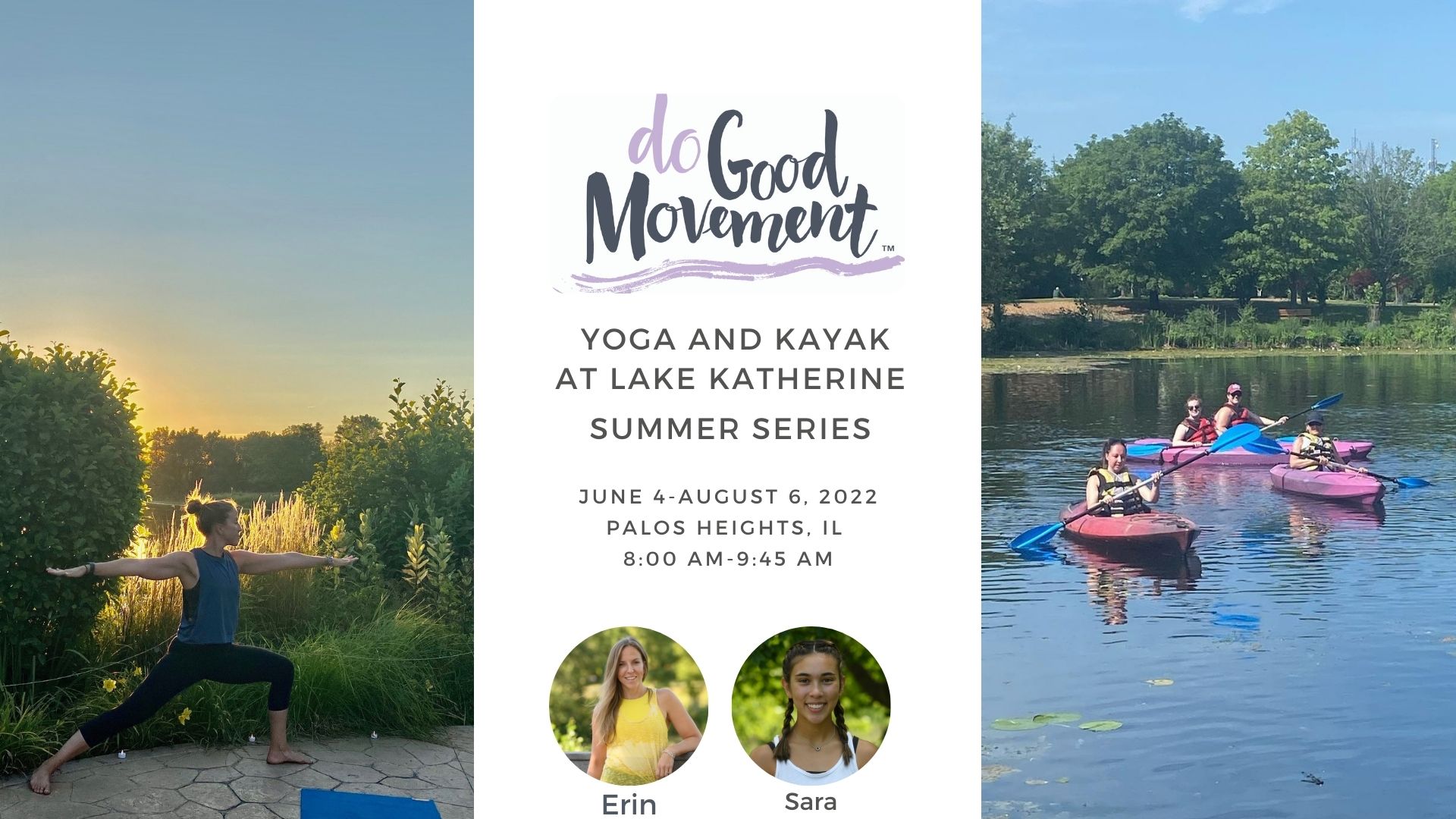 Vinyasa Yoga at Moraine Valley Community College FitRec
This adult class is taught sequencing breath to movement. Students are led through the class learning different yoga postures and moving through a series of poses that repeat yet build on each time through, much like a choreographed dance. Each class dedicates the final 10-15 minutes to more restorative practice and of course our final savasana and meditation. Geared more towards an experienced yogi with the ability to adapt the practice to those who may be new to the style.